Practical Life skills - Once essential skills that have been forgotten, discarded or just not learned anymore. Changes in the family unit as a result of modern day pressures often lead to children and young adults missing out on a set of crucial practical and social skills.
An understanding of practical and social skills give people independence and confidence. Historically, practical life skills were necessary to survive - the art of creating something from nothing. While I am not suggesting we return to days gone by, the ability to sew on a button, make a meal from scratch and knowledge of basic manners around a table can only be a good thing. Having a core set of Basically Useful practical skills is also economically beneficial.
Etiquette is a word that does not always sit well, however having bounced many others about none seem to convey the same point. Awareness and reference to good social etiquette is a skill that makes one stand apart from their peers.
"All people Are the same, It's only their habits that make them different"  Confucius
While not returning to the days of Downton Abbey there is a place for etiquette today. The little things that are always noticed from please and thank you, using cutlery correctly or how to dress for an occasion. Good table manners a will always be noticed and give others an impression of a person.
In business many meetings are conducted over a meal so a good knowledge of dining etiquette is essential. Soft skills that give an impression of the person. Business protocol would say that people do business with people.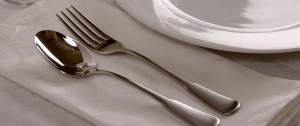 Through Basically Useful and this blog I am hoping to give an A - Z of Practical skills, social etiquette and business protocols.
Copy and paste link for more details http://wp.me/P44zYA-9
Be gentle this is my first post!!